Ritter ohne Furcht und Adel
An adventure with a real knight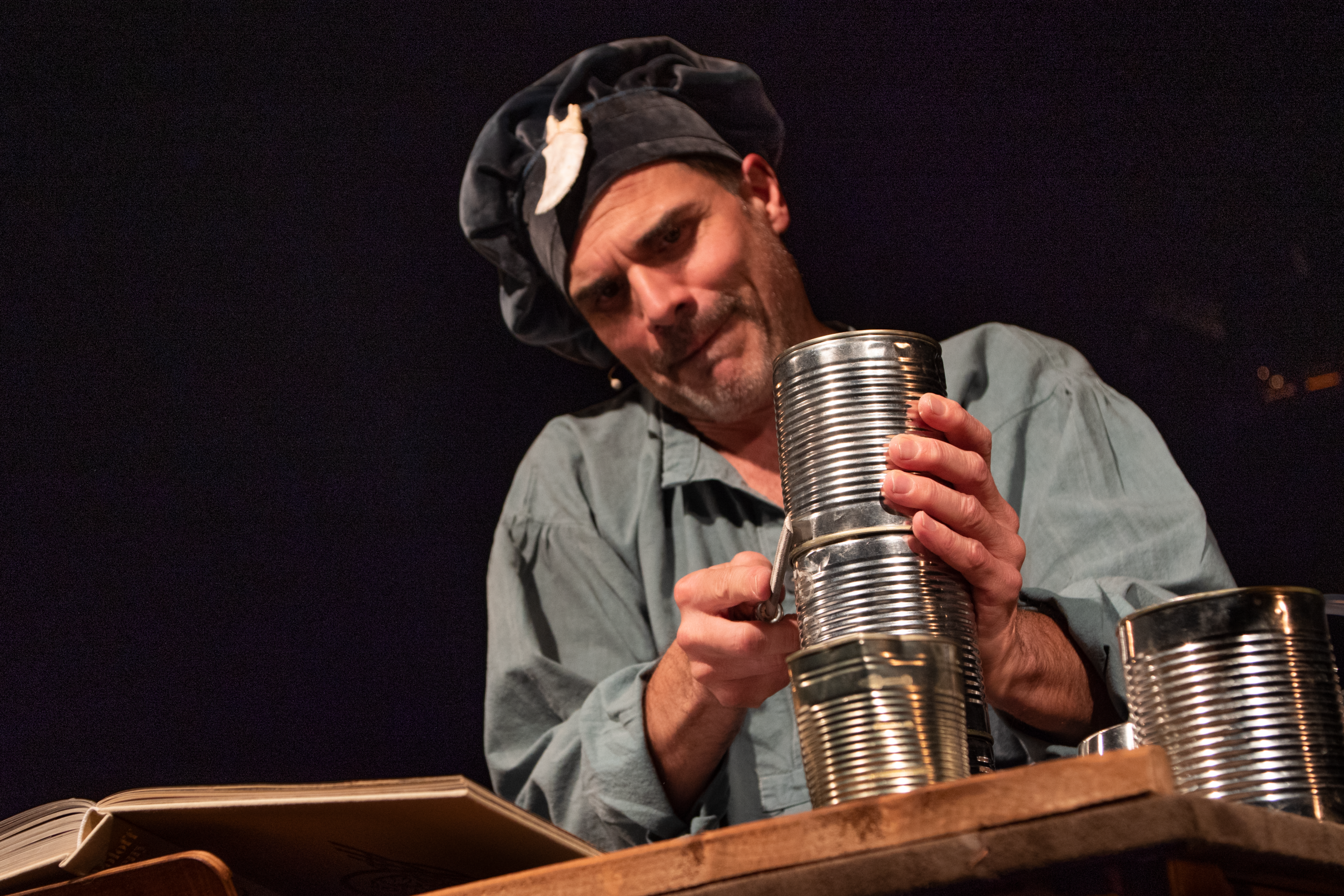 They are indestructible, have awakened longings in children of pretty much all ages for decades and make them want to go on adventures: knights! The theatre is fortunate to have one in its ranks. JES actor Gerd Ritter (Eng. Gerd Knight), nomen est omen, not only tells the adventurous story of a boy who suddenly has to become a knight against his will. He also provides a suitably impressive soundscape himself.
Ferdinand's path leads him to knight school. He dreads having to deal with giants, dragons and princesses. Fortunately, everything turns out differently when he meets Harry, a girl who dreams more than anything of being a knight.

The knighthood adventure can also be booked as a mobile event for school classes. Suggested dates for mobile bookings can be found HERE. * Further information at ticket(at)jes-stuttgart.de

The production is funded by the "Kultursommer 2020" programme of the Ministry of Science, Research and the Arts.

The story is told as a live audioplay. For people with visual impairments, we also offer a tactile tour before the performance. Just let us know when you order your tickets. 
6+, Grades 1–4, Duration: approx. 50 minutes
Price: Children/Teenagers 5,50 €, Adults 7,00 €