Watch & Listen
Das JES spielt Theaterstücke, Konzerte, Tanztheater und Performances für alle Menschen ab 2 Jahren.
Hier findest du alle Premieren und Repertoirstücke.
Overview & Age recommendations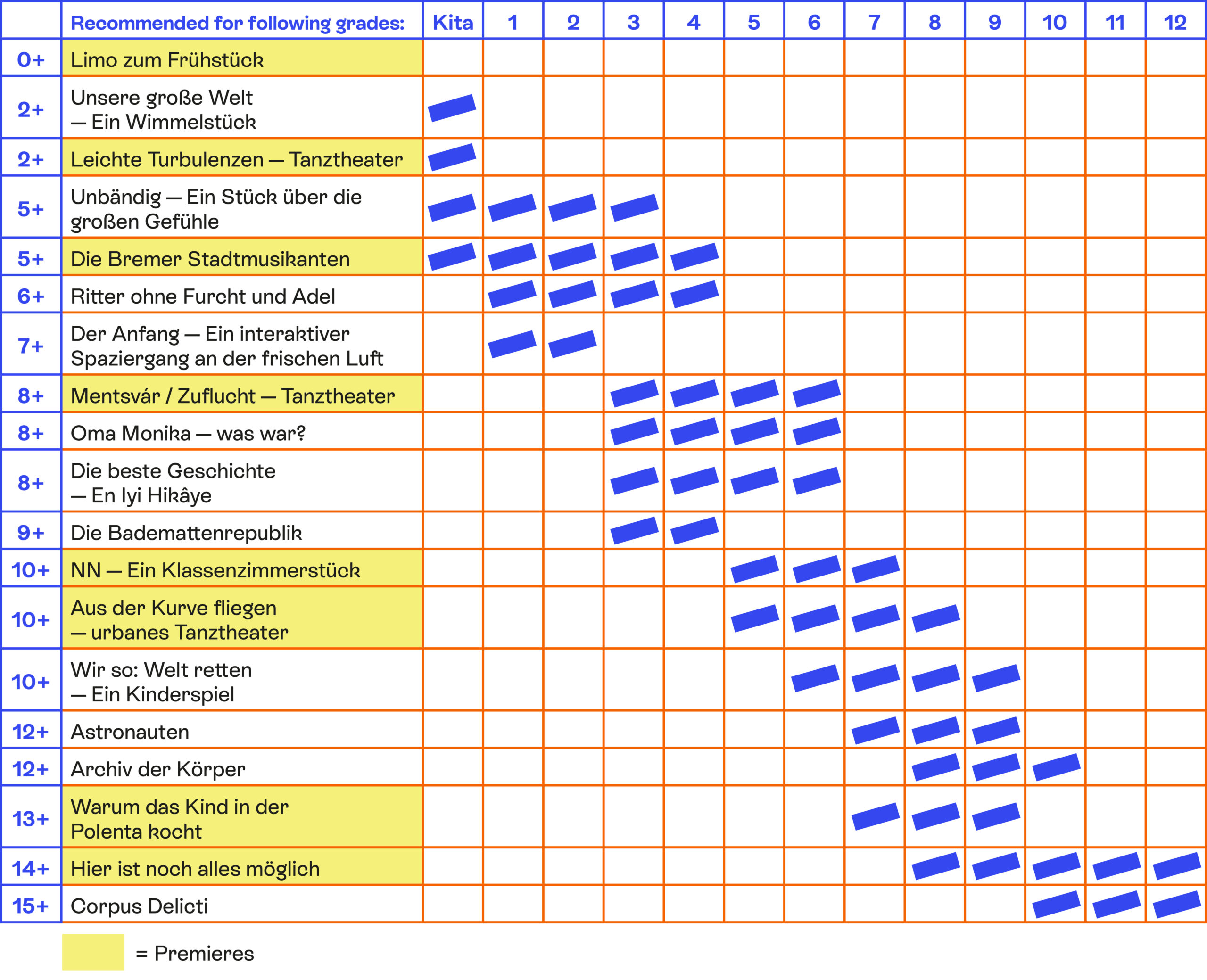 Die Bademattenrepublik (Bath Mat Republic)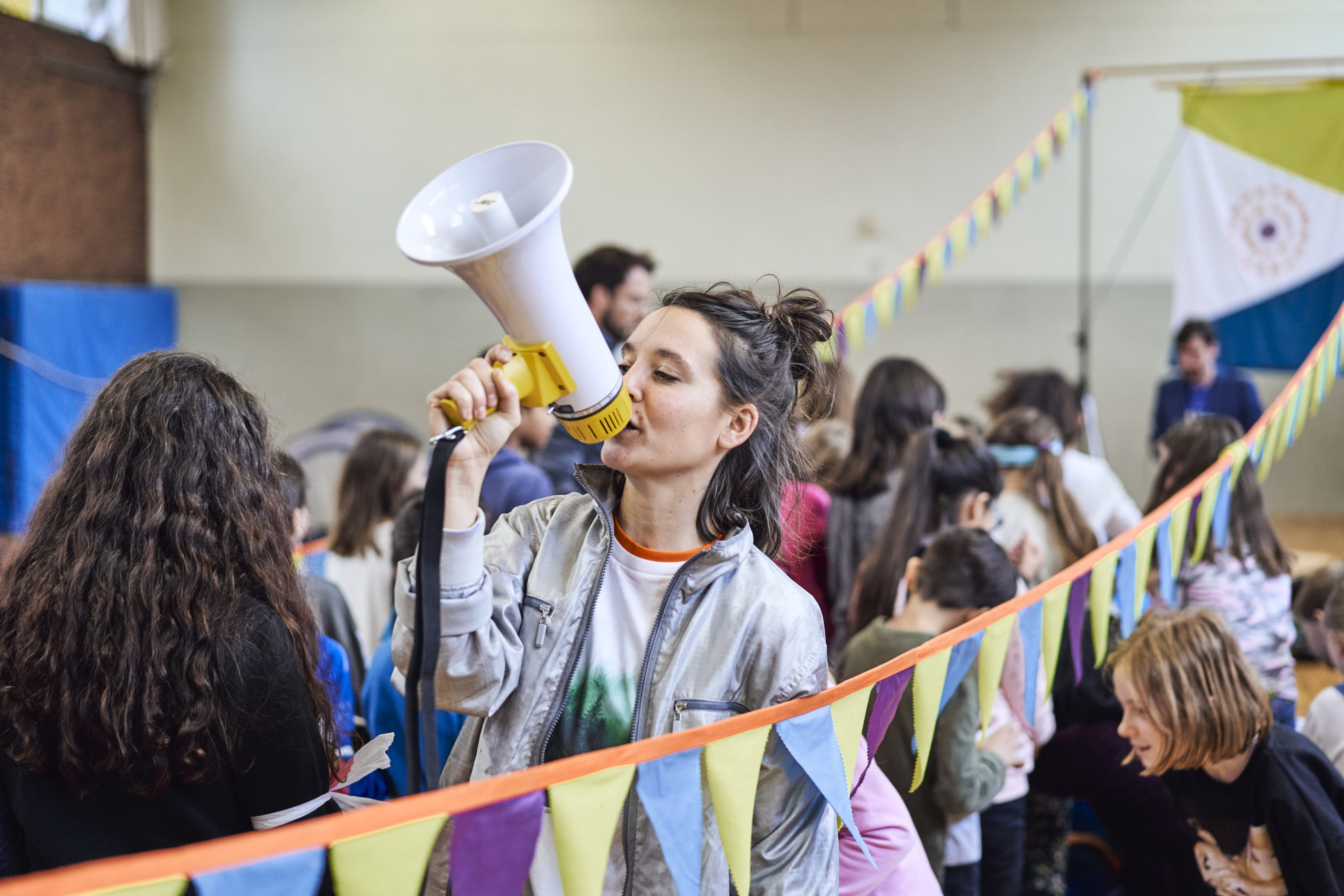 Two actors have founded a state to defy a monstrous danger and invite children to become its first citizens. Together they dive into an adventure of intergalactic proportions.
Wir so: Welt retten
Nazareth 2000 years ago. Because the adults cannot give them answers to their pressing questions, Emmanuel and his friends begin to search more deeply for new insights into the stories that have been handed down to them.
Archiv der Körper (Archive of Bodies)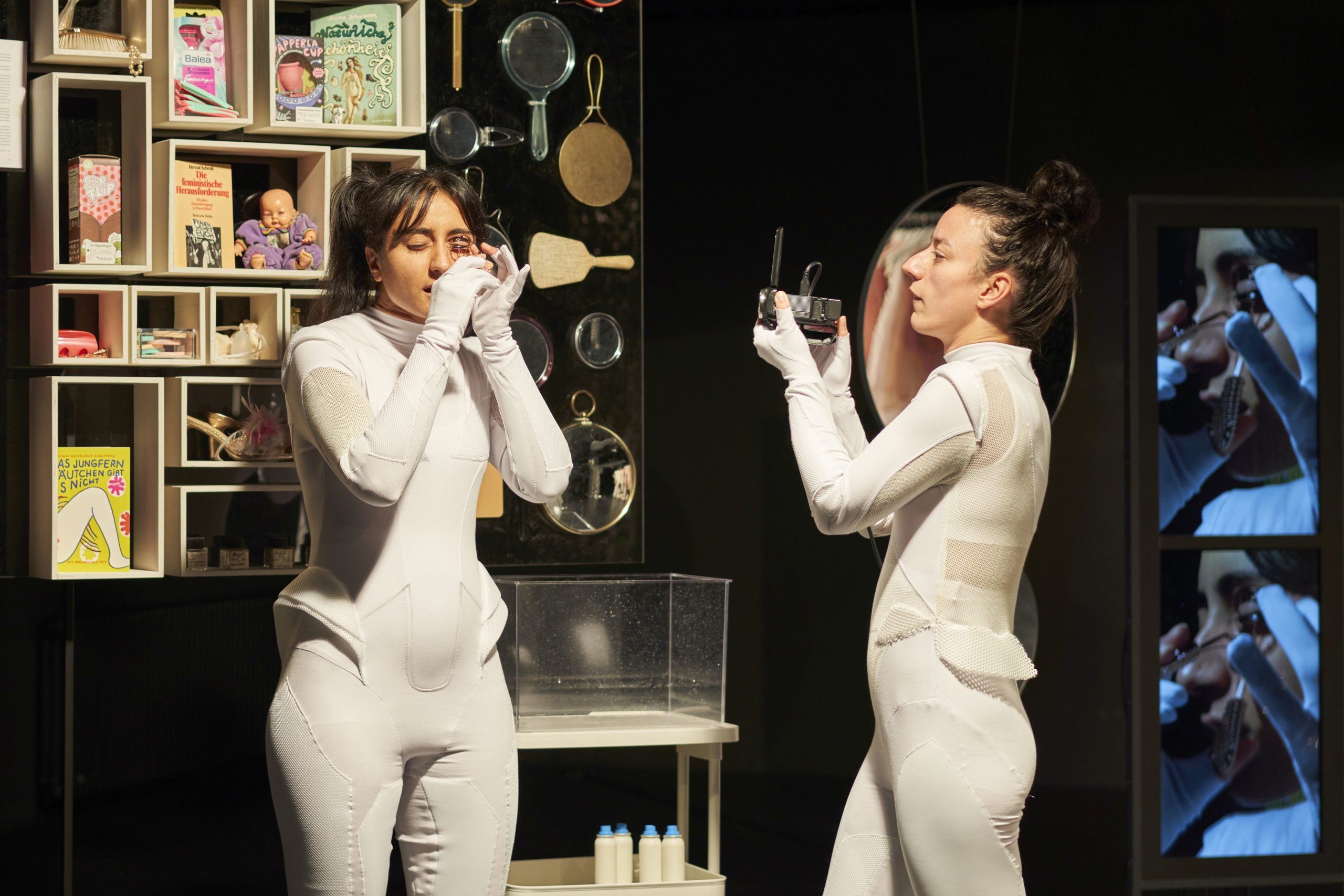 Women supporting Women! The Private is Political! No means no! Text me when you get Home! Different decades, different slogans, and yet the focus is always on the female body.