Unsere große Welt
A piece of many hidden objects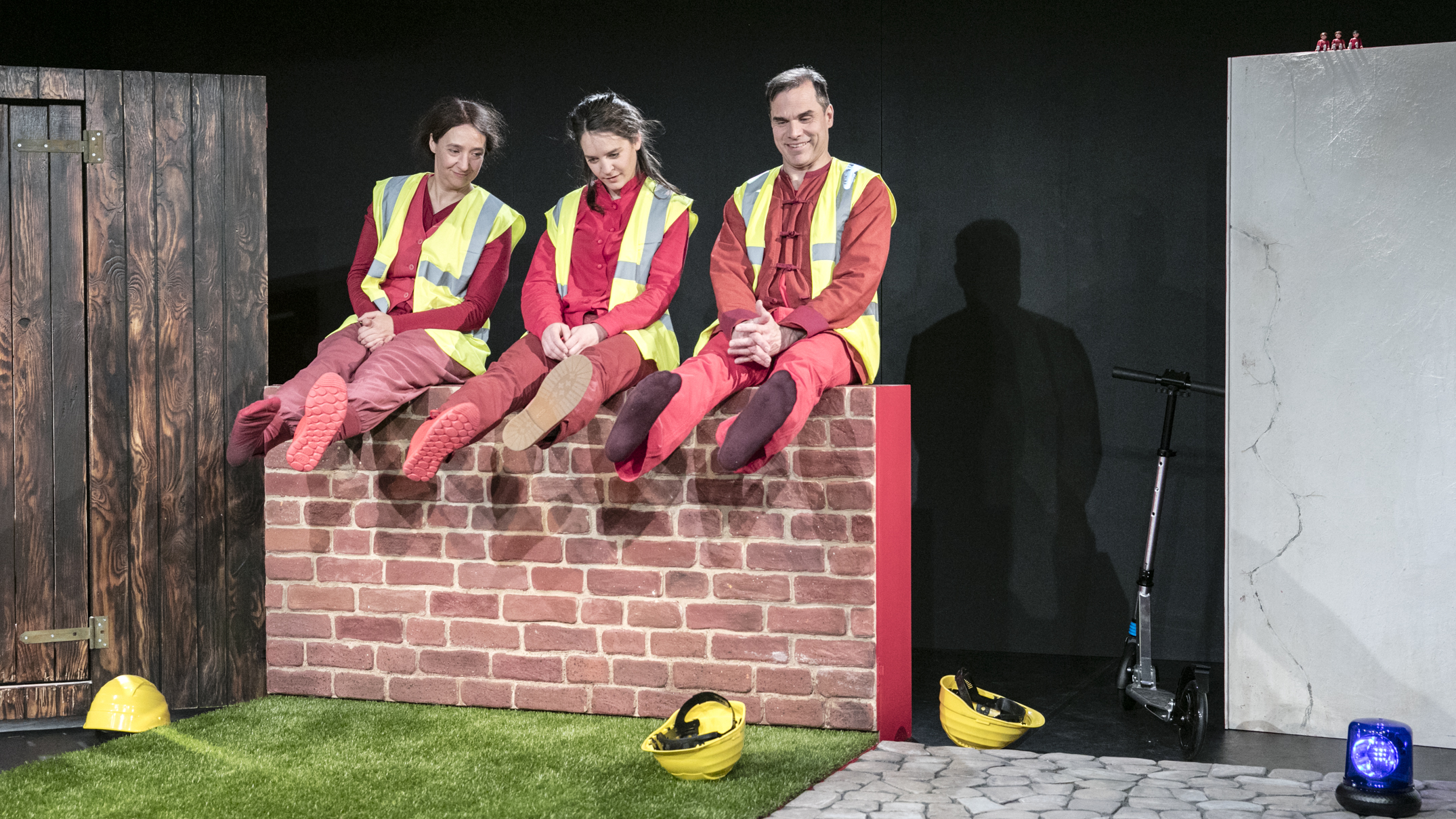 Hidden object books are full of people and animals, trees and houses, small comedies and big tragedies. Everything at the same time and right next to each other. All the diversity that our society has to offer, that makes up our small, big world.

Together with the ensemble, director Grete Pagan has investigated which of the peculiarities and principles of hidden object books can be transferred to the stage. Starting with the audience situation, i.e., a view from above instead of a pram perspective, to the different perceptions of children and adults, i.e., naïve explorations of the world here, recognition and analysis on the other side, and all the way to the dramaturgy: in hidden object books, there isn't only one common thread, but many loose threads that initially have no further connection than a common place, for example, but which are nevertheless loosely linked and sometimes lead to surprising encounters and constellations. A kaleidoscope of everyday life thus emerges from 100 small details that reappear, change and rearrange themselves.

In this way, hidden object books and as well as our hidden object piece offer the possibility to appropriate a piece of the big world. When one's own safe surroundings have been explored, the discovery of the immediate surroundings, of one's own and that of the others, begins. Like an emerging image, life unfolds its diversity, the viewers put themselves more and more into relationship(s) with each other and begin to interact.
2+, Kindergarten, Duration: 45 minutes
Price: Children/Teenagers 3,00 €, Adults 5,00 €